David J. Chiusano, Managing Member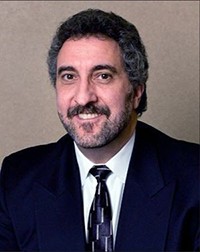 Individual and Family Solutions
Lifestyle Financial Strategies, LLC is a financial services firm designed around you. Our mission is to help you reach your financial goals.
Are you concerned about reducing taxes and risk? Do you need help improving your investment returns or preserving your assets? Or do you simply want to do more to financially protect your family? Whether you need help with an immediate need or are looking for assistance developing a long-term plan, our firm addresses all areas including retirement, investment strategy, and estate planning.
Are you a business owner?
Business owners have a unique set of financial challenges that range from tax planning and employee benefits to planning for your own retirement – all while running a business! We can help you look at the big picture and address your financial needs with solutions that grow with your business.
With 2017 behind us, did you accomplish everything you said you wanted to get done last year? Have you finally put your financial house in order? If not, time is ticking away. Call me to set an appointment to review your situation.
Like I alway say:
"Time is your best friend or your worst enemy. It all depends on where you're standing"
Be sure to visit my LinkedIn page at: linkedin.com/in/davidchiusano.
---
Registered Representatives of Equity Services, Inc. do not offer tax or legal advice. For advice concerning your own situation, please consult with your appropriate professional advisor.
---
Use this calculator to determine whether you qualify for the different types of IRAs.

Use this calculator to estimate the federal estate taxes that could be due on your estate after you die.

Determine whether you should consider refinancing your mortgage.

Use this calculator to estimate the cost of your child's education, based on the variables you input.